As the New Year dawns the heart-centered Garnet takes the stage as the January birthstone. Positivity, self-confidence and clarity towards creative endeavours are supported by the garnet gemstone, benefits anyone can appreciate.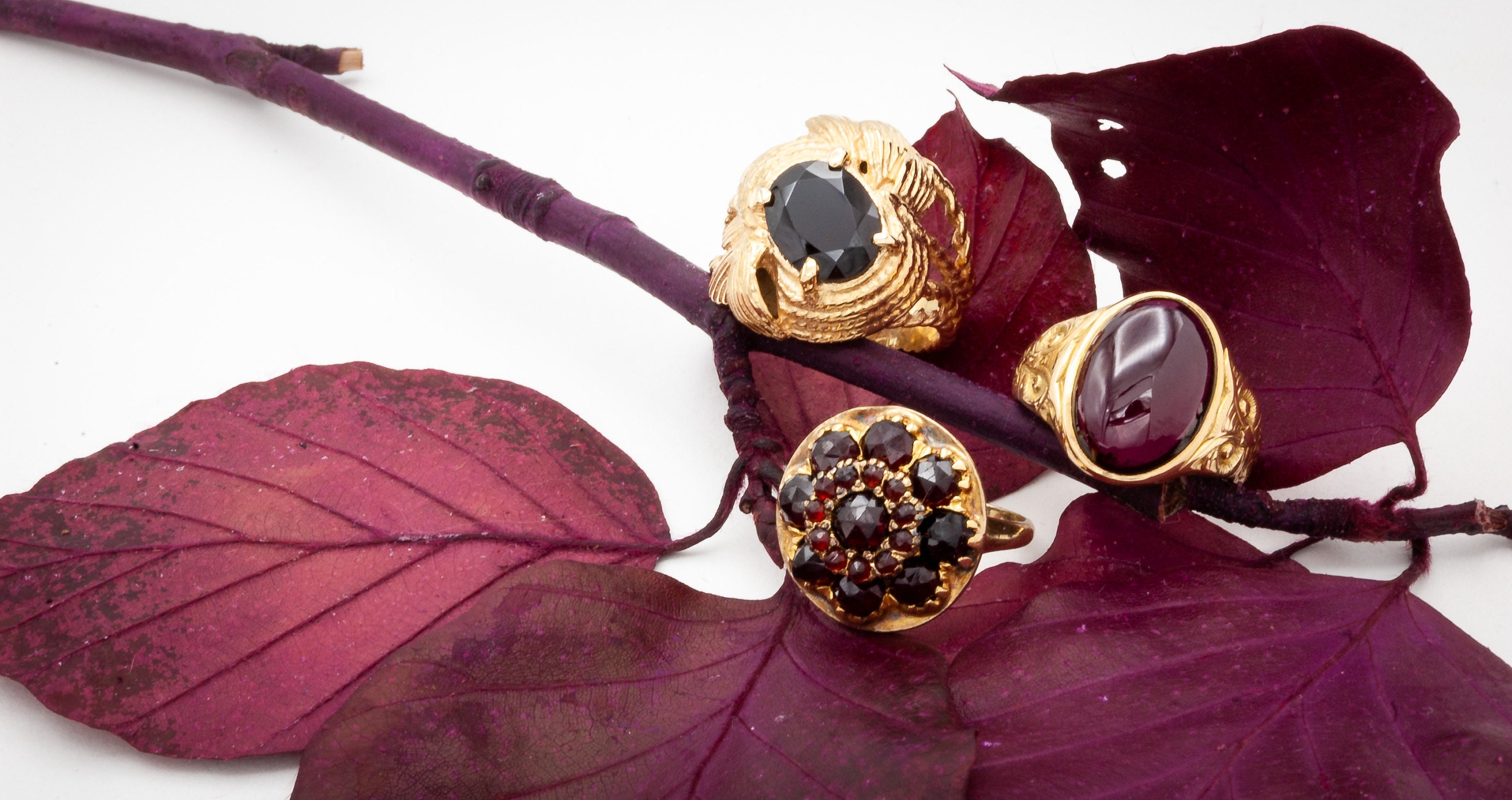 The Garnet gemstone is most often presented with a deep rich velvety cinnamon red, similar in tone to the rich reds of a pomegranate. Appropriately, this is where the Garnet  derives its name-- from the Latin word "granatum" the ancient Latin word meaning Pomegranate, or seed.   Compositionally classified Garnets, however, come in a variety of colors, including an enticing green, honey toned yellow, and even a rare blue or colorless gem. Each of these usually denotes a different 'species', though many specimens are a mixture of two species! While we have many varieties in stock including the Tsavorite green garnet, the favorite by far is the the deep rich red.
piano music music by Kai Engel. 
 The stunning red tones Garnets exhibit range from rust-toned red, to mauve, to rich violet. Here are a few tonal varieties in pear and emerald shape cut we have in our vaults, waiting to made into a piece of fine custom jewelry.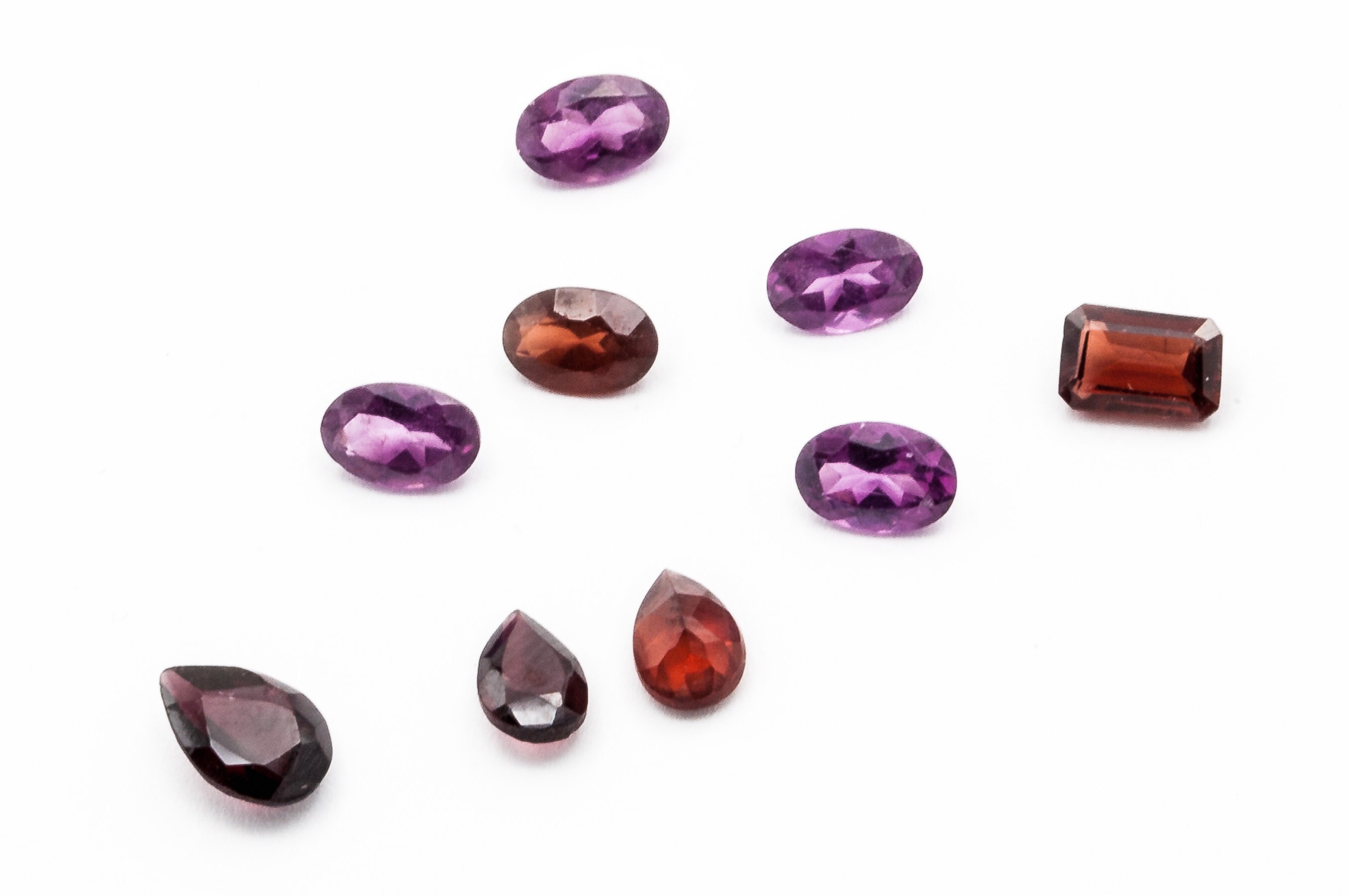 Garnets History and Use
Garnets only problem in life is their rival gem, the rare Ruby. While these stones seem to compete each other for beauty, the two stones end up being used differently due to their availability. Rubies are very very rare therefore, more costly. Garnets by contrast are found everywhere, and consequently are quite reasonable in price, allowing us to make significantly sized pieces with many gemstones in both gold and silver. Their abundance may explain why the deep red stones were used quite often in Late Roman Antiquity, particularly in cloisonné, a classic technique for inlaying gems into metalwork.  This intricate technique allows images and patterns to be created with the alternating section of gold and garnet, such as the below 8th century sword hilt and 6th/7th century Merovingian gold brooch.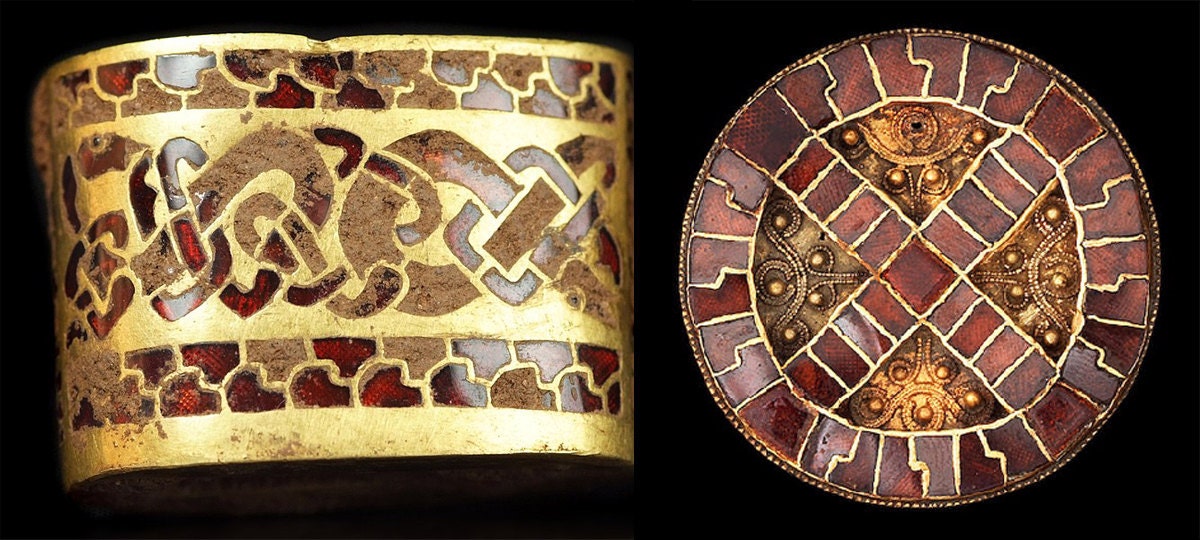 Sword hilt via wikipedia; Brooch via Antique Brooches
Giving Garnets
Garnet is also considered the stone of friendship and loyalty, and is connected to the guardian angel Gabriel, as such garnet jewelry would make a strong choice as a heart-centered gift for a family member or long-time friend.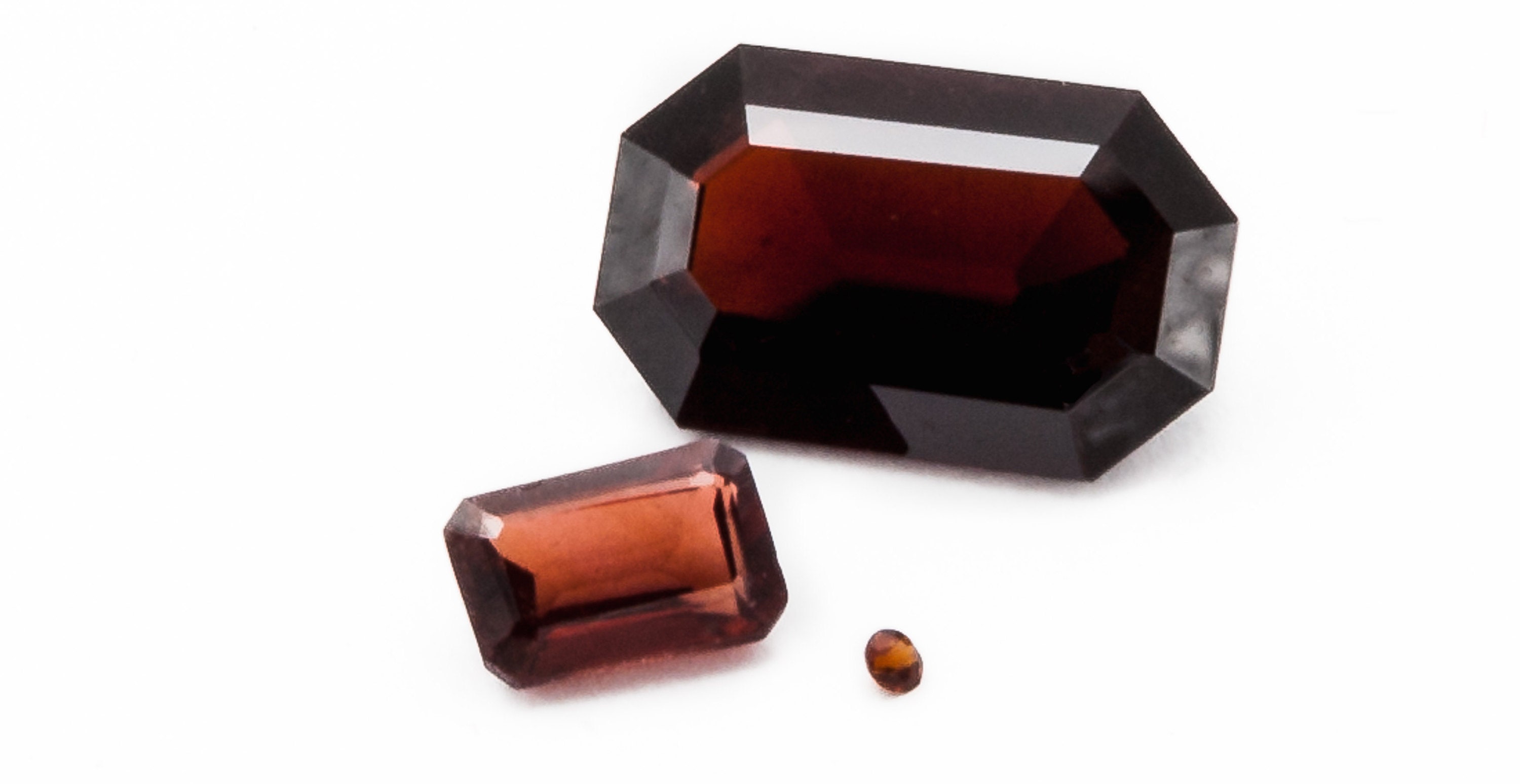 Garnets from 1/2 mm diameter to 5mm
From tiny to immpressively large, we have quite a selection of loose garnet stones just waiting to me made into an ornate new custom piece. Give us a call for more info on our custom work, or browse our online selection of one of a kind and Vintage Garnet jewelry here.